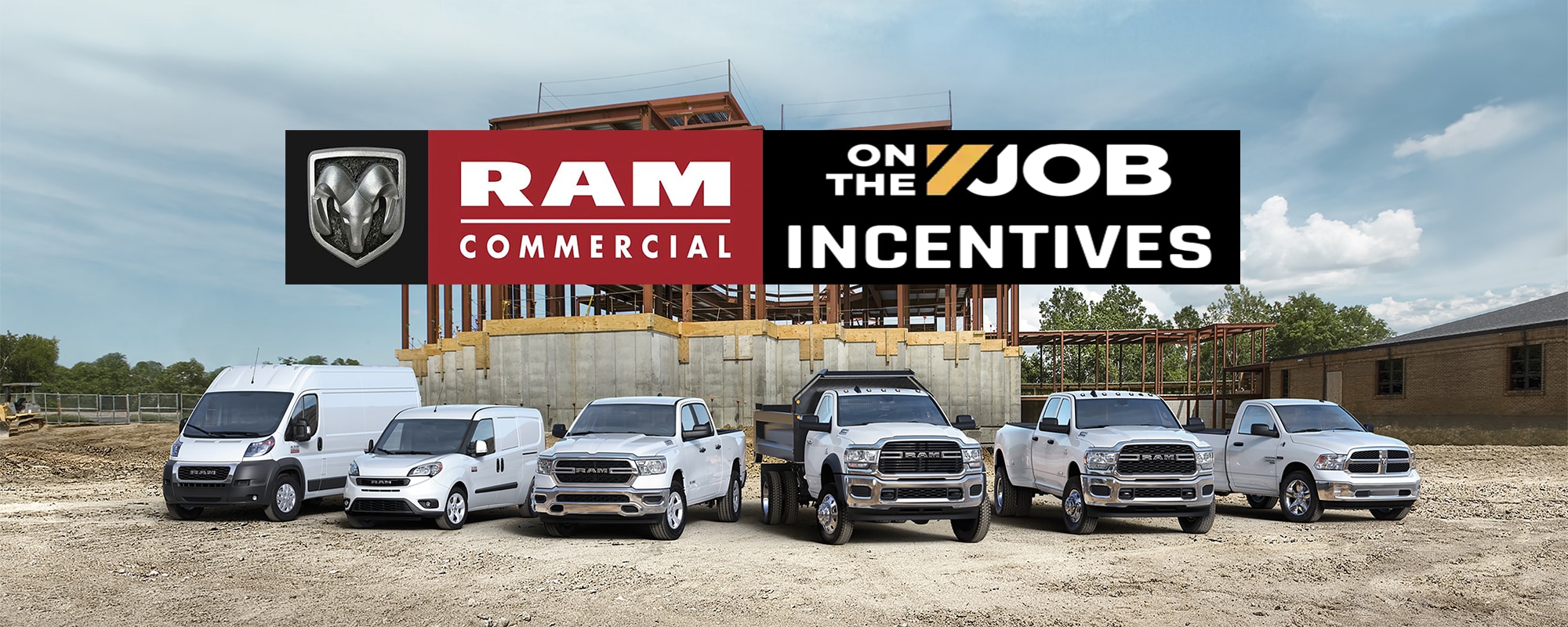 Ram Commercial - On the Job Allowance
At Secor Chrysler Dodge Jeep Ram, we pride ourselves on being the commercial vehicle dealership you can count on to get the job done. Our Ram trucks and vans deliver the reliability, grit, and versatility your business needs. And with our great On the Job Allowances, we can help your business save even more.
It's the ultimate win-win!
2022 & 2023 Commercial Vehicle Allowance
Equipment/Upfit Allowance
Enjoy great deals when you upfit your Ram commercial vehicle. Get up to $1,000 to add equipment or upfit your Ram truck or van. Your business needs are unique. Having the ability to customize your vehicle to fit your needs is essential. We are happy to help.
Graphics Allowance
Make a statement wherever your fleet travels with a Graphics Allowance from Secor Chrysler Dodge Jeep Ram. Get $500 or $1,000 to add your business' logo or graphic to your commercial vehicle. Become a name easily recognized by everyone. Let our dealership help you secure the publicity your business needs to keep growing.
Service Allowance
Maintaining your vehicle is an important job, and we're here to help. Get a 2-year Lube/Oil/Filter service allowance for your gasoline-fueled commercial vehicles or a 4year Lube/Oil/Filter service allowance for your diesel-fueled commercial vehicles. Our dedicated and knowledgeable service team will do all the work, so you can focus on the things that matter most.
Contact Secor Chrysler Dodge Jeep Ram for More Information
Let Secor Chrysler Dodge Jeep Ram help you develop your business with great commercial vehicle allowances. We want to help your business grow. Contact us today to learn more ways we can help.
Request More Info
* Indicates a required field